WildLupin.com / infrared1
Carla Freestep
Random photographs
Please contact the photographer before using any images:
wildlupin@aol.com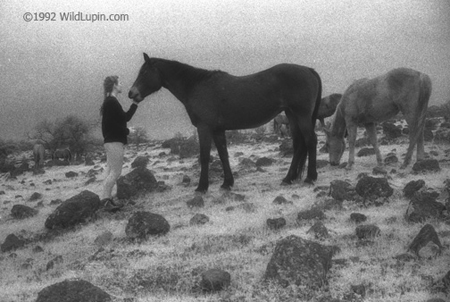 Taken in Stilson Canyon with infrared film, 1991. My camera was on a tripod so I could appear in the frame. Moments later, another horse decided my camera would make a nice head-scratcher. I looked on in horror as my camera fell lens-first onto the rocks. This marked the end of my photography career for a little while.
All photos ©1999-2007 Carla Freestep. Please email WildLupin@aol.com before using these images.
Back to WildLupin's photo page ……. Back to WildLupin's Homepage